A New Dog Is Topping A Top Dog – How Chewy Is Beating Amazon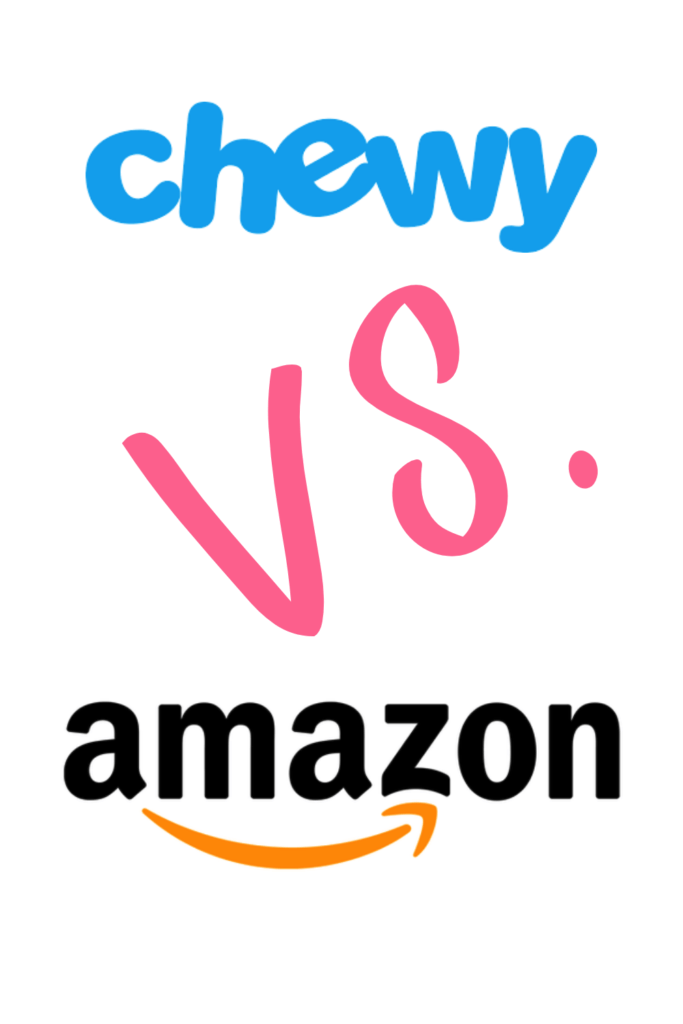 One owns e-commerce, but the other owns the doggie bowl. Chewy is overtaking Amazon focussing on customer service
Strange are the ways of branding in e-commerce in the US. The Amazon reminded you of the Brazilian rain forest the first time you heard about it. A newcomer to the online retail world, Chewy isn't a dot-com store for chewing gum either.
Amazon has risen to the top of the online retail business. Chewy is expanding at an even faster rate in the pet food and supply e-commerce market.
The Alpha Dog
These days, you can find Amazon just about anywhere. Because it is such a well-known platform, there isn't much to say about it.
Despite its enormous size, Amazon is still able to lead the e-commerce business with ease. In the wake of the pandemic, Amazon's sales have risen. Net sales were already soaring before the brick-and-mortar purchasing options were restricted. A true new-economy powerhouse, but now let's look at a smaller company that's expanding even faster.
The New Dog
Chewy's IPO in 2019 raised $1 billion. It is one of the companies that has discovered a method to fight Amazon at its own game. Amazon carries a wide variety of pet supplies, but Chewy is growing quicker since it focuses solely on the needs of pets.
The numbers in Chewy's favour include net sales in the second quarter in 2021 of $2.16 billion, 20.1 million active customers, and sales per active customer of $404 while Amazon's customer base is growing at a slower rate, Chewy's customer base is growing at a quicker rate due to a rise in pet adoptions due to COVID, making it easier for Chewy to outpace Amazon in terms of growth. With Chewy's Autoship option, clients may have their pet supplies replenished at predetermined intervals. Autoship orders accounted for a stunning 68% of total sales in the most recent quarter.
The market for online pet supplies is growing faster than e-commerce as a whole, and it's simple to see how it will outpace e-commerce in general as pet ownership and humanization trends rise in the new normal. If you're looking for an online pet supplies store, Chewy.com is the place to go.
When it comes to pet supplies, eMarketer Retail reports that Chewy has overtaken Amazon, and is becoming a favourite of families and veterinarians alike.
Focus on Customer Service
A relentless focus on customer service, from 24-hour phone support by well-trained staff to thoughtfulness in just about everything they do, is the main reason for their success. They want to be the greatest at what they do, and that means selling and serving customers well. The consensus is that they are doing well in both areas.
To achieve customer intimacy, you must be able to communicate with the customer even if they are not physically there. However, Chewy seems to be able to pull it off quite nicely.
More than 1,500 Customer Service Representatives (CSRs) work for Chewy. There is no automated phone system at Chewy's Customer Center. None. No "voice mail ". As a result, they aim to answer every phone call within four seconds or two rings.
When they first join the organisation, all new hires receive four weeks of training, with the option of additional training. Here, brick-and-mortar merchants could learn a thing or two.
During a period where Amazon appears to be losing ground. Real customer service is getting a boost from Chewy.
Chewy, in contrast to Amazon, gave clients a name and a face. Handwritten cards are given to all customers to remind them to contact at any moment.
They have a staff of 100 artists who are only responsible for painting pets for customers. Sending them to unknowing clients is the final step in the process.
They'll send flowers and a note of sympathy if they learn of the death of a beloved pet.
"Don't worry about returning it, we'll refund you, just donate the item to a pet shelter" is what customer service will tell you if you buy the wrong dog food.
Multiplying the impact of customer service
The cost of making customers happy is high. Artists and flowers aren't appropriate for every organisation. Why does Chewy do so well with this strategy?
Because pet food is a regular expense, it's important to know what you're getting into. One pet parent may spend millions of rupees in his/her lifetime. When a customer's lifetime value is high, delighting them pays off.
Secondly, pet-related content is a big hit with social media users. There are countless images of Chewy plastered throughout social media daily. When clients are inclined to share their joy, it's worth it to go the extra mile to please them.
There are several sensitive markets (such as health care and pets) where people make purchases depending on who cares most. Moreover, Chewy's customer service indicates that they care.
Chewy's customer service efforts are so successful because of the mix of high lifetime value, high sharing coefficient, and consumers who care.
There are several contexts in which pleasing your customers can have a multiplier effect on the marketplace.
The retail industry is seeing a revival of sorts. The industry is undergoing re-invention, not the destruction we've been reading about. In my opinion, the most important lesson to take away from this is that customers always reward a retailer that has well-informed workers. Always. Invest in training your front-line staff, whether they are customer service representatives (CSRs) or employees in the store. In Chewy's case, and in Indian pet stores, too, this is the key to success.
Next Steps
In addition to e-commerce, Chewy is also expanding into a full-service pet care company.
In the beginning, they just offered third-party products on their website, but now they're making their own products as well as selling others'. Chewy's gross profit margins are growing because of the higher margins on those items. Recently, they've been venturing into a few pet-related businesses. Referring specifically to Practice Hub's telehealth offerings. Those that use Chewy's auto-ship programme, which is akin to Amazon's Subscribe and Save programme. There are telehealth programmes available to customers who sign up that allow them to call a veterinarian over the phone or online to discuss their pet's health. Compound medicine is the second area of growth for them. If you have a pet that won't eat a pill, but will eat all the medication if you put it in water, you may want to consider this. You can make a variety of dosages for your pet by placing the medicine into the various forms that they can consume.