Iconic Ads: Hovis – The Bike Ride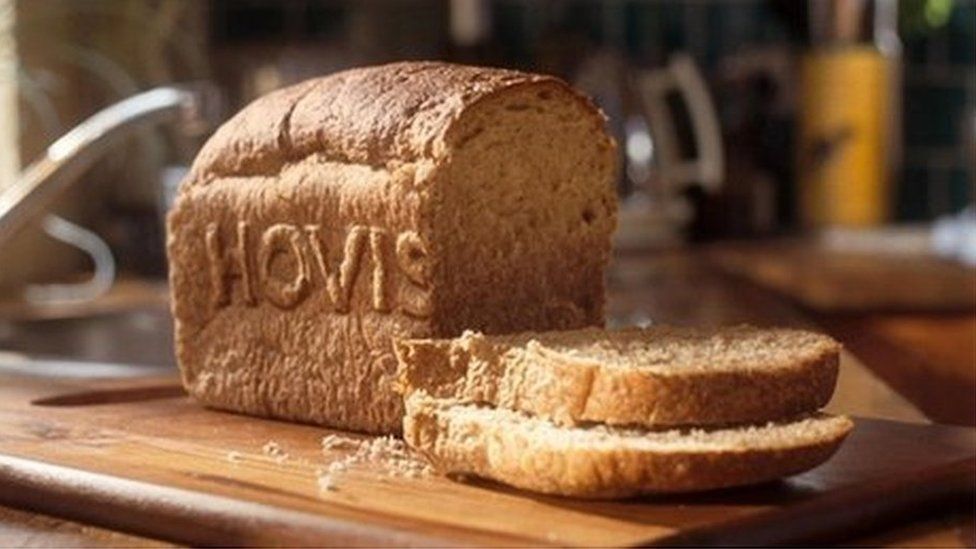 Hovis Bike Ride's popularity has been put down to its nostalgia for wholesome images of village life, as well as Scott's visual direction.
Alan Hepburn, who was in charge of marketing for Hovis in the 1970s, asked Collett Dickinson Pearce to come up with creative ideas that touched the audience's emotions instead of just focusing on making more sales.
The early 1970s were a time of great uncertainty. Britain was in disarray at that moment. It had not yet been able to reverse its steady post-war slide. The environment was plagued by strikes and layoffs.
In those gloomy times, neither the present nor the future were held with much optimism by the British public. So when the agency was briefed to write a series of commercials for Hovis, it was decided to go back in time and exploit the past.
The British at the time had little faith in the present or the future. For the commercials, the agency opted to travel back in time and take advantage of the past. Hovis had been around for a long time. There is no doubt that nostalgia was just what Britain's citizens needed to lift their spirits.
The mercurial Geoff Seymour got the brief.
He penned two advertisements. A seaside picnic with an Edwardian family was one, while a return journey from a shopping expedition in a Northern town with a mother and son was another, both set at the same time.
The voiceovers were created by Geoff to sound like old guys reminiscing about their childhood. Despite Peter Webb's stunning cinematography, Geoff wanted the music to tie the films together, music that would conjure up a sense of place and time for the audience.
Alan Marshall had watched a documentary by renowned filmmaker Frank Citanovich. The Charlton footballing brothers were the focus of the documentary. Brass band music provided the film's soundtrack. He had recommended using brass band music to CDP's creative director, John Salmon, who had developed a commercial with Arthur Parsons for a new Bird's Eye pie. However, the pie was not launched, and the ad was put on the backburner. Salmon recommended this music to Geoff Seymour for Hovis.
Geoff recorded two tracks. To match the slow tempo of the ad, for the song "I do like to be near the seashore," he slowed down the brass band arrangement. On the other hand, he recorded the adagio from Dvorak's "New World Symphony" for the commercial titled "Northern." This was an essential piece of their repertoire for many brass bands in northern England.
The advertisements garnered a significant amount of recognition and prizes. However, the films provided no compelling incentive to purchase Hovis instead of others. So, in early 1973, a new brief was sent out.
Hovis' product qualities were prominently featured in this new brief. There was one of these features that stood out above the rest of them. Hovis had more wheat germ than other bread since it was brown bread, which is less refined than white. At least according to David Brown and Ronnie Turner, the creative team in charge of creating the new advertising campaign.
David and Ronnie weren't satisfied with merely mentioning the wheat germ in Hovis. Somehow, they thought they had to demonstrate that the bread was beneficial for the consumer. CDP didn't use product demos, and the creative was going to be a lot more interesting.
David and Ronnie felt that scenes from a bakery would do the trick. They would keep the Edwardian era nostalgia but develop advertisements that were more focused on bread making.
David Brown recalls how simple it was to conceive the two advertisements, as Geoff Seymour had built a solid foundation for the campaign. Writing follow-up advertisements is far simpler as there is already a direction rather than beginning a campaign afresh. Even Still, Ronnie and David's scripts had their good points, not the least of which was that they brought more attention to the product without making it obvious.
The first commercial featured a little boy whose father was a baker. The scent of freshly baked Hovis awakened the youngster and his family, who lived above the bakery. The voice-over remarked, "It was better than any alarm clock." Evocative, yet focused only on the product and its tale of goodwill. Everyone who watched it adored it.
Because they had to write two scripts, David and Ronnie had to think of another way to depict a bakery. Why not utilise the delivery boy for the bakery instead of the baker's son? They could bring him back to the bakery at the end and serve him "doorsteps of hot Hovis" and a cup of tea as he made his rounds. They wanted to highlight the health advantages of Hovis, especially as they related to children. That's why it was shown as a youngster riding his delivery bike up a steep slope and then freewheeling back down. Because of this, the well-known introductory phrase, 'Last stop on the round was old Ma Pegarty's place…it was like taking bread to the top of the world."
David and Ronnie bolstered the final voiceover: 'Hovis has many times more wheat germ than ordinary bread… It's as good for you today as it's always been. Hovis still uses this line in a slightly altered version.
Ridley Scott (not so famous then) was the director of choice for David and Ronnie's advertisements, a departure from Geoff's choice. Isleworth Studios in London served as the location for the filming of "Alarm Clock." However, the majority of 'Bike Ride' needed to be shot on location.
Interestingly, these two Hovis advertisements were David and Ronnie's first-ever commercials. Doyle Dane Bernbach, known for its print advertising, had been David's prior employer. The London DDB office wasn't exactly known for its film production. Aside from a few ads, the agency produced virtually nothing. The search for a setting for the movie "Bike Ride" was a first for David and Ronnie.
They were in disbelief at what was unfolding. On a lavish, all-expenses-paid excursion to the north of England, they were chauffeured in search of the ideal hill. The idea of this hill was crystal clear to the two of them. For lighting reasons, they wanted an ascent of 1 in 4, with a cobblestone surface, old-fashioned cottages, and a vista devoid of any twentieth-century accretion. The local municipality should be able to stop the road for a few days without anybody protesting, and preferably their selected hill should lead to nowhere in particular.
Could they, however, locate that hill? Northern England was their destination for three weeks. According to David Brown, "A taste for Tetley's Bitter and Harry Ramsden's legendary fish and chips were the only things we brought back from our three-week trip."
Michael Seymour, the film's art director, came up with a solution to the dilemma. In his mind, there had to be a snapshot of a hill like this someplace. And it's a good bet that this picture will end up in a book. Because of this, he only went to his local public library for his scouting missions. He found an ancient black and white photograph of Gold Hill in Shaftesbury, a tiny Dorset town, in an obscure book about landscapes. He told David and Ronnie, "I believe you've been seeking in the wrong spot; you should go south, not north'.
This time, the two headed off on a new adventure in the southern English county of Dorset. They found precisely what they were searching for on the hill. Their main concern was that the video would be shot in southern England rather than northern England, which was quickly becoming the Hovis campaign's nucleus. The hill was ideal, so they stayed on it.
Outside of Shaftesbury, few people knew about Gold Hill, which was intriguing. It was assumed that David and Ronnie would be greeted by a horde of American visitors as they made their way around the area. Except for a few locals, there was no one else around.
When the weather cooperated, the shoot lasted for two days. As he looked through the lens and took in the light, Ridley Scott could be heard "having several orgasms," in the words of David Brown. It seemed as though Ridley was shooting nonstop. Ridley Scott was exacting. For example, the boy had to push the cycle up the hill twenty times while Ridley was satisfied with the shot.
David Brown returned to London with a "rough cut" and he began working on the music. Geoff Seymour had used a brass band rendition of the New World Symphony's adagio, but he feared that the film's soundtrack would leave the audience feeling gloomy. As a result, he hired Joe Campbell, a well-known composer and producer of commercial music, to create something lively.
However, Frank Lowe was sure that David had made a major error and should continue with the Dvorak piece when he saw the results. According to Frank, it was inevitable that Hovis would become associated with the New World adagio, just as Bach's "Air on a G String" became synonymous with Hamlet. Frank was, of course, correct, and David accepted his decision. The symphony was played by the Ashington Colliery Band.
However, David's annoyance with the decision of the voice-over persists. Since the film was filmed in Dorset, David and Ronnie decided to choose an actor with a West Country accent instead of a Yorkshire or Lancashire one. Every time David Brown watches the "Bike Ride" ad, he wants to run into the studio and redo the voiceover.
Gold Hill, of course, has since become renowned as the scene of the 'Bike Ride' ad and draws many more visitors than it did when David and Ronnie first found it in the 1980s. If you're lucky enough to be in the right place, you'll see a gold loaf towering proudly over your head at the very spot the bread was taken up.
When David Brown read a story about "The Harlot of Hovis Hill" in a major newspaper many years later, he was amused. An ambitious woman on Gold Hill ran a brothel as a side business for her daughter's private tuition. Pictures of the lady and Carl Barlow, a young Hovis delivery boy who later went on to become a London firefighter, were used as illustrations in the piece.
 'Hovis Hill', though, piqued David's curiosity. He realised that his lengthy career in advertising wasn't a waste of time after seeing the results. At least he had left something behind for future generations. The great majority of advertising writers can't even begin to compare what he has accomplished.
The advertisement was remastered and released again in 2019. This commercial was voted one of the best ever in UK.
Reference