Iconic Ads: Uncle Chipps' – Bolo Mere Lips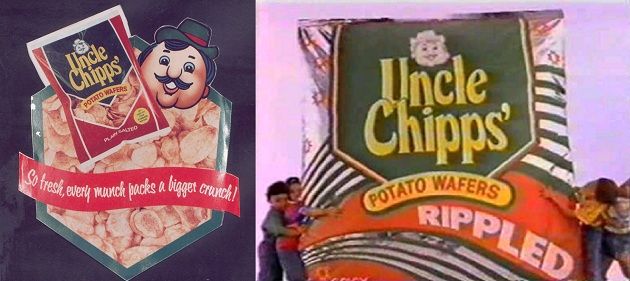 Uncle Chipps was targetted at everyone and as an impulse purchase it had to be top of mind recall. The jingle and line helped it.
In the 80s, Amrit Agro had launched among the first potato wafers brand in India – Uncle Chipps. It pioneered the branded nitrogen-foil packaging of potato wafers in India. People gravitated to the product because of the packaging which was unique in those days.
Uncle Chipps did not have a specific target segment. The young, teens, young adults and older ones were all their audience.
Since potato chips/ crisps purchase was largely impulse, itw as very important to have top of mind recall.
Contract was their first agency for the big national campaign. Leading the creative was Pradeep Sarkar (of Parineeta fame). At the same time, Shantanu Moitra was a client servicing executive there.
During the creative process, Pradeep was upset, the person who was supposed to compose the music did not turn up. Shantanu offered to help and he got his first break in music composing!
The result was a famous jingle, "Bole mere lips, I love Uncle Chipps". Arguably, this was among the first national campaigns in Hinglish.
Along with a couple of others, the 'English only' wall had broken.
The brand went on to be among the market leaders in the segment and at one stage had 70% of the market.