Iconic Posters: Westinghouse – We Can Do It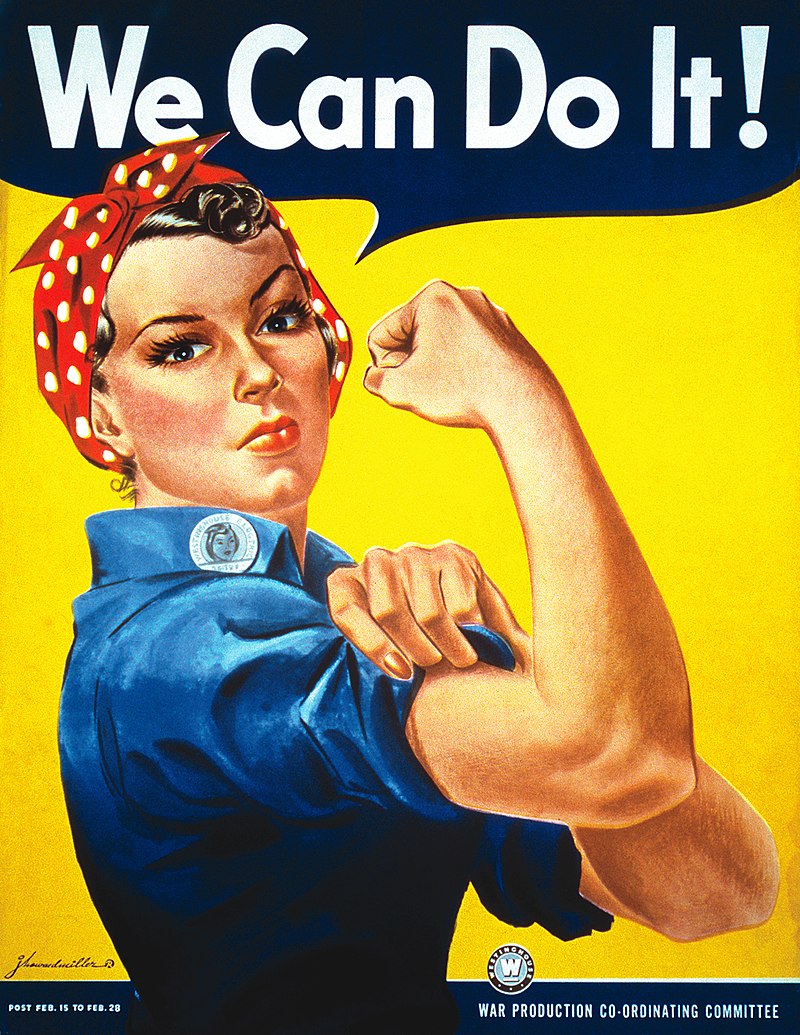 The "We Can Do It!" image was used to promote feminism and other issues has origins in Westinghouse factories
During World War II, an American graphic designer, J. Howard Miller created posters for Westinghouse Electric's internal War Production Coordinating Committee in 1942, and they were commissioned via an advertising agency. Raising employee morale, reducing absenteeism, and directing queries to management were all goals of the poster initiative. A workplace strike or labour unrest had been seen as a possible outcome. Every one of Miller's 42 posters was shown at the plant for two weeks before being replaced by the next one. Most of the posters depicted males; they stressed the roles of men and women in society as they are now.
Around 1800 copies of the posters with the slogan "We Can Do It!" were produced. Aside from a few Westinghouse plants in East Pittsburgh, Pennsylvania, and the midwestern United States (beginning on February 15, 1943), no one had seen it before. Micarta, a phenolic resin developed by Westinghouse, was used to saturate the plasticized helmet lining. Over the duration of the war, about 13 million helmet liners were produced by this firm, which employed mostly women.
They undoubtedly didn't think of the phrase "We Can Do It!", which appeared in a series of posters advocating managerial authority, staff competence, and business togetherness as an empowerment tool for women alone. Employees' spirits were boosted and output was maintained thanks to the positive image. There was a subtle nod to patriotism in the colours of red, blue, and white in the "We Can Do It!" worker's uniform, which was typical of corporate war production committees. The badge on her collar identified her as a Westinghouse Electric factory floor employee.
In 1982, the "We Can Do It!" poster was featured in a Washington Post Magazine story entitled "Poster Art for Patriotism's Sake," which featured posters from the National Archives' collection.
Perchance, later, the poster was used to support women's rights. It was a symbol of female empowerment for feminists. All women were seen as part of a sisterhood battling against gender inequity when the "We" was translated as "We Women." This was a significant departure from the poster's original purpose in 1943, which was to keep workers in line and prevent strikes.
It was on the cover of Smithsonian magazine's March 1994 issue that drew attention to a special section on wartime posters. In February 1999, the U.S. Postal Service issued a 33-cent stamp with the words "Women Support the War Effort" printed on it. The National Museum of American History displayed a 1943 Westinghouse poster as part of the 1930s and '40s exhibit.
The image's current popularity much exceeds its original intent during World War II. "It's been plastered all over everything from T-shirts to coffee mugs to a fridge magnet," said one newspaper, calling it the "most over-exposed" souvenir item to be found in Washington, DC. Some regional campaigners for Sarah Palin, Ron Paul, and Hillary Clinton used it in 2008. Some rally-goers at the 2010 Rally to Restore Sanity and/or Fear included Michelle Obama in their photos. Corporations such as Clorox have used the image in advertising for household cleaners, including a wedding band on the left hand of the lady shown.